theNewsWorthy: Thursday, June 14th, 2018
ALL THE NEWS YOU NEED - IN ONE PLACE.
(in less than 10 minutes!)
Want more? I got you.
All the news stories mentioned in today's episode are listed with links below, so you can spend as much -- or as little -- time as you want perusing the latest happenings...
(Scroll down to read more about our Three Question Thursday guest)
WORLD CUP BEGINS
The World Cup kicks off today in Russia. It's known as the biggest sporting competition in the world. Thirty-two soccer teams will compete in the tournament over the next month.

CBS News says Will Smith will be there to perform during the opening ceremony. The first match is between Russia and Saudi Arabia, but the favorites to win are Brazil, France, Spain or the defending champ, Germany.

The U.S. is not in this year's World Cup. It's the first time that's happened since 1986. Basically, they didn't win enough games to qualify.

...2026

The U.S. did win something else this week. The votes are in and a joint bid from the U.S., Canada, and Mexico was chosen to host the World Cup in 2026. That means there will be host cities in all three countries for the World Cup that year, most of them in the U.S.
Read more: CBS Sports, ESPN, The Guardian

 
NO LONGER A THREAT?
President Trump made a bold statement on Twitter that "there is no longer a nuclear threat from North Korea." Others are saying, not so fast -- North Korea hasn't actually given up anything.

This, of course, comes after Trump's meeting with North Korean Leader Kim Jong-un earlier this week in Singapore (see emails from earlier this week). Now the AP reports U.S. Secretary of State Mike Pompeo is meeting with the South Korean president today to talk about the summit and next steps. He will then head to China to chat about it there.
FED RAISES INTEREST RATES
Interest rates just went up for the second time so far this year. The Fed says you can expect it to go up two more times this year. The hike brings the Fed's key interest rate to a range between 1.75 to 2 percent.

It's good for savers, who will earn more interest on the money in the bank, and the rate hike is a sign the economy is stronger. It's not as great for borrowers, since it means higher borrowing costs for cars, home mortgages, and credit cards.
Read more: NYT, WSJ, Business Insider

 
CLIMATE CHANGE STUDY
Scientists say the ice in Antarctica is melting faster than we thought, even at record speeds. Already, Antarctica has lost nearly 3 trillion tons of ice since the early 90s.

Why does this matter? Well, it raises sea levels and threatens coastal cities. Think: more storm surges and even so-called "sunny day" flooding during high tides. Axios reports it's already happening on the East Coast.

The new study is by a team of international scientists, including some from NASA. It's considered the most comprehensive look at the world's ice sheets in Antarctica and Greenland.
Today's Life Lesson:
"Cut ruthlessly on the things you don't care about. Spend lavishly on the things you love. Ignore conventional wisdom."
From Optimal Finance Daily Episode
 
MARS STORM
There's a massive dust storm on Mars, and it's cut off NASA's contact with its spacecraft there.

The Mars rover is called Opportunity, and it relies on solar power to recharge its batteries. Well, that's a problem with a dust storm. The rover has put itself to sleep for now, before it completely dies. That storm, by the way, is the size of North America and Russia combined.

The AP says the rover has been up there since 2003 and was only designed to last a few months. It's been 15 years. Will it live any longer? Stay tuned.
UBER TO HELP CABBIES?
Uber's CEO wants to help… cab drivers? It's true, and it could cost you more. The New York Post reports Uber's CEO says the city should start charging a fee on all ride-hailing trips, then put that money toward a fund to help out struggling cabbies.

Why now? There have been some cab driver suicides recently. In some cities, cab drivers bought medallions at super high rates in order to operate a taxi legally. Now, those medallions aren't worth much, so many drivers are in debt.

Uber's CEO said any surcharge should be added gradually so customers don't have sticker shock.
Read more: New York Post, Business Insider
 
INTERACTIVE NETFLIX
Netflix is going interactive, as in, you -- the viewer -- can decide what happens next in a show.

TechCrunch reports the new interactive lineup has a series called Minecraft: Story Mode. Minecraft is a video game. Netflix says it's not getting into gaming; it's just an interactive story.
Read more: TechRadar, TechCrunch
 
LOUBOUTIN'S TRADEMARK
Louboutin lovers know that red sole on their favorite, high-priced high-heels. Well, now that well-known French fashion designer has legal claim over it. The EU's top court just defended Christian Louboutin's trademark on the red sole. No copycats allowed.
Read more: Bloomberg, NY Daily News
RACCOON RESCUED
This one had a lot of people talking. A raccoon on the side of a 25-story building in downtown St. Paul, Minnesota went viral. The raccoon climbed up and seemed stranded on a ledge, so local news started reporting on this..
The raccoon got dubbed MPRraccoon after Minnesota Public Radio, who first covered the story.
Good news: the raccoon was rescued. Wildlife officials put food on the building's roof and eventually got the critter to go up there. They later released MPRraccoon back into the wild (and on the ground).
Read more: People
THREE QUESTION THURSDAY
TECH TALK:
FATHER'S DAY GIFT IDEAS + PHONE ADDICTION
Read more: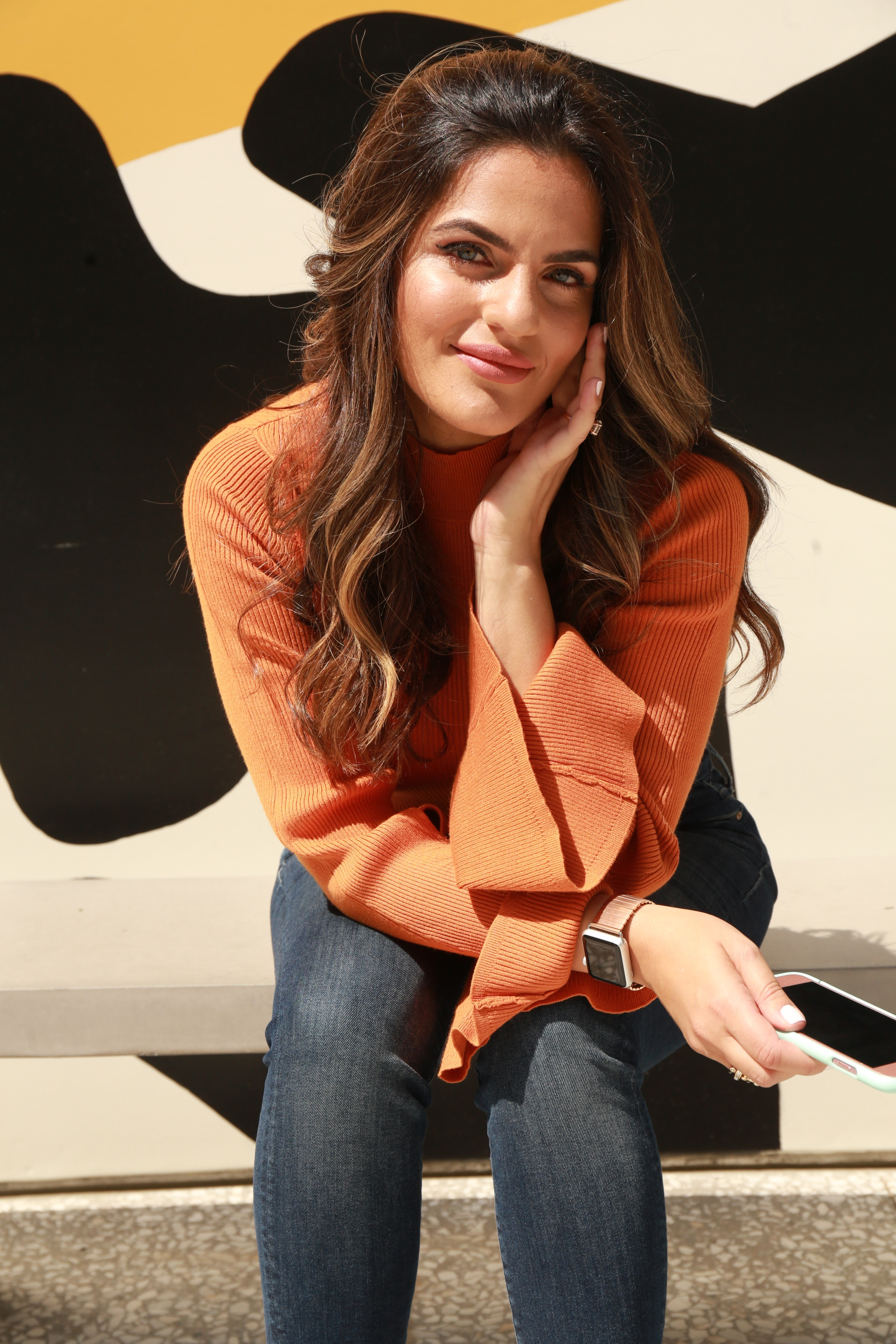 Jessica Naziri is a tech expert, entrepreneur, writer, host and self- proclaimed "chic geek" bridging the gap between lifestyle and technology. She was named as one of Inc.com's top women in tech.
Naziri founded her company TechSesh.co, a lifestyle technology digital magazine designed for women and inspired by tech. Naziri's mission is to make tech news more accessible and to empower women by giving them everything they need in one place. Whether it's the best apps, the latest smartphone review, new gadgets, or social media support. TechSesh.co has a unique niche, making technology digestible, relatable and fun.
Naziri has turned her passion for technology and writing into a career, starting as a tech news reporter for The Los Angeles Times, CNN and CNBC.com. Since then, her work has also appeared in TechCrunch, FOX, CBS, Good Morning America, The Today Show, The Washington Post, Mashable, CBS, The Travel Channel, CNN, NPR, Inside Edition, Yahoo!, Business Insider, and more!
An email a day keeps the boring away.
Sign up for FREE to get episodes sent straight to your email inbox so you're always in-the-know:
© theNewsWorthy, Inc. 2018 | All Rights Reserved | Contact