theNewsWorthy: Thursday, June 7th, 2018
ALL THE NEWS YOU NEED - IN ONE PLACE.
(in less than 10 minutes!)
Want more? I got you.
All the news stories mentioned in today's episode are listed with links below, so you can spend as much -- or as little -- time as you want perusing the latest happenings...
(Scroll down to read more about today's Three Question Thursday topic)
'OPEN TRADE WAR'
President Trump doesn't seem to be backing down in trade talks, especially heading into the G7 meeting happening this weekend. G7 stands for the Group of Seven industrialized nations who meet every year, but this year will be a bit more hostile.

REMINDER: President Trump put new tariffs in place affecting Canada, Mexico, and the European Union. They're not happy, and all three are now retaliating. So that'll likely be at the top of the agenda at the meetings this weekend.

The Wall Street Journal quoted Trump's top economic adviser as saying the world's trade system is broken and the president is trying to fix it.

Critics say – at what cost? Axios reports some analysts are now calling it an "open trade war," which could have economic effects on everyone.
WHITE HOUSE HOSTS DINNER FOR RAMADAN
President Trump hosted his first White House dinner for Islam's holy monthof Ramadan. It's been an annual tradition since after the 9/11 attacks as a way to show the West is not at war with the Muslim religion and as outreach to Muslim Americans.

The AP says President Trump chose to skip hosting the meal last year, but this year, he recognized members of the Muslim community. Ambassadors from Muslim-majority nations like Saudi Arabia and Jordan were there.

Ramadan is when Muslims around the world fast from dawn to sunset for a month.
This year it lasts through June 14th.
Read more: AP

 
MEDICAL MYSTERY IN CUBA & CHINA
The government can't explain who is making U.S. diplomats sick. No one seems to know who is behind it, but it's a serious problem that seems to be spreading.

American diplomats in Cuba were first affected by odd sounds that led to sickness and even minor brain injuries. Now the New York Times reports the same thing is happening to some American diplomats in China.

U.S. officials are now looking into the possibility that China or Russia could be behind these attacks, if they're attacks.
Read more: NYT

 
KARDASHIAN'S REQUEST FOR TRUMP
Kim Kardashian West saw a video on social media and took up the cause of a 62-year-old woman sentenced to life in prison. She even took it to the White House and met with President Trump about the woman's case as well as overall prison reform.

Well, it seems it worked.

Yesterday President Trump commuted the life sentence of Alice Marie Johnson. This doesn't completely pardon her crime, but it does mean she gets to go free. She's been in a federal prison for more than 20 years for drug trafficking.

The White House statement said the administration will always be tough on crime, but believes those who have paid their debt to society and worked hard to better themselves deserve a second chance. NBC News reports Kardashian West called it the "BEST NEWS EVER!!!" And the woman let out of prison called it the greatest day of her life.

The ACLU thanked the president, but asked him to consider more similar cases.

In fact, some critics are saying President Trump is only willing to go around the normal way of doing things if friends, family, or celebrities are involved.
Read more: NBC News, The Washington Post, The Hill
 
Today's Life Lesson:
"Starting, all by itself, is usually sufficient to build enough momentum to keep the ball rolling."
From Optimal Living Daily
AIRLINE TICKET PRICES
Expect airline prices to go up soon. Airline execs are warning travelers they may have to increase ticket prices because of the rising cost of jet fuel.

The Wall Street Journal reports jet fuel has gone up 50% in the past year, and it was already airlines' biggest expense. Just this week, Delta Airlines cut its profit forecast because of it, and American Airlines did the same about a month ago. That said, the New York Times reports newer, more efficient planes are at least helping with that cost of fuel.

So when will it cost you more? Experts say you should expect to see ticket prices go up this fall.
SONOS BEAM
There's a new kind of smart speaker called the Sonos Beam. Sonos announced a home theater smart speaker that works with Amazon's assistant, Alexa.

TechCrunch reports it's basically a soundbar for your TV that'll be an external speaker but also works with voice. So, you can tell it to do things like turn on the TV, change the volume and have Alexa find you specific movies or shows (or just listen to music when the TV is off).

Variety says other companies have announced plans for similar products, like Roku and Google, but the Sonos Beam is the only one so far that can potentially work with different AI assistants in the future.
Read more: TechCrunch, Variety

 
LADY GAGA + BRADLEY COOPER
Lady Gaga and Bradley Cooper are coming together for a new movie called A Star is Born, and they're both taking on new roles for the first time. It's the first leading role in a movie for Lady Gaga, and it's Bradley Cooper's debut as a director.

The trailer just came out yesterday. It's the third remake of the classic movie, and it'll be in theaters October 5th.
Read more: Today, Entertainment Weekly, Mashable

 
CMT AWARDS
Country singer Carrie Underwood became the most-awarded artist at the CMT Music Awards last night. People reports she took home her 18th trophy.

She won Female Video of the Year. Blake Shelton took home Male Video of the Year.
THREE QUESTION THURSDAY
Net Neutrality
Read More:
FCC Chairman's Perspective: CNN (video)
States Take Action: The Hill
Special Guest: Shireen Mitchell
Shireen is founder of Digital Sisters, the first organization specifically focused on women and girls of color in technology and digital media, Shireen has been at the forefront of addressing the role that industries have played in discrimination and abuse of women. Shireen is founder of Stop Online Violence Against Women (SOVAW) (http://stoponlinevaw.com) -- an initiative that collaborates with survivors, activists, organizations, lawmakers, and legislators to work together to create a safer and saner Internet culture that is inclusive of women and girls of color facing gendered and race-based threats. She is also co-founder of Human First Tech (http://humanfirst.tech ), a project cultivating technologies that center the needs of the community not just the networked individual.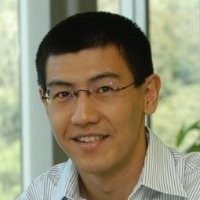 Special Guest: Kentaro Toyama
Kentaro Toyama is W.K. Kellogg Associate Professor of Community Information at the University of Michigan School of Information and a fellow of the Dalai Lama Center for Ethics and Transformative Values at MIT. He is the author of Geek Heresy: Rescuing Social Change from the Cult of Technology. For more information see http://kentarotoyama.org.
Previously, he was a researcher at UC Berkeley and assistant managing director of Microsoft Research India, which he co-founded in 2005. At MSR India, he started the Technology for Emerging Markets research group, which conducts interdisciplinary research to understand how the world's poorer communities interact with electronic technology and to invent new ways for technology to support their socio-economic development.