theNewsWorthy: Thursday, September 27th, 2018
ALL THE NEWS YOU NEED - IN ONE PLACE.
(in less than 10 minutes!)
This episode is brought to you by Swap.com
Go to Swap.com & use promo code NEWSWORTHY for 35% off.
Want more? I got you.
All the news stories mentioned in today's episode are listed with links below, so you can spend as much -- or as little -- time as you want perusing the latest happenings...
(Scroll down to read more about our 'Thing to Know' Thursday guest)
Kavanaugh Hearing: Today is the day the Supreme Court nominee, Brett Kavanaugh, and the woman accusing him of sexual assault, Christine Blasey Ford, will both testify under oath and in public. Also, a third woman has come forward with an accusation against Kavanaugh. Still, as of now, there's a planned first vote set for Friday morning for Kavanaugh's confirmation. Today's hearing starts at 10am ET and could last into the afternoon. Stay tuned.
Read more: CBS News, NYT, CNN, FOX News

Deputy AG Meeting: It's not clear yet if President Trump will meet with Deputy Attorney General Rod Rosenstein today, as originally scheduled, and if he does, what will come of it. Trump says he doesn't want to distract from the public hearing (see above). He seemed positive about Rosenstein keeping his job, but added, "We'll see." It's a question mark because of a media report last week.
Read more: The Hill, The Washington Post, NYT

Trump at UN: One of the notable things from President Trump leading yesterday's UN Security Council session was what Trump said about China. He accused China of meddling with the midterm elections coming up in November, but critics say, where's the evidence?
Read more: TIME, WSJ

Gov't Shutdown Avoided: The government seems to be in the clear for now. Congress passed a spending bill that would avoid a government shutdown, assuming President Trump signs it by midnight Sunday. The new bill funds the government through December 7th.
Read more: NPR, WSJ, CNN

Uber Payout: It's reportedly the biggest data breach payout in history. Uber is paying $148 million to settle claims related to a 2016 data breach that Uber then allegedly tried to cover up. Then again, Uber is also getting attention for more positive spending. Uber is pledging $10 million to help cities deal with traffic and pollution.
Read more: Bloomberg, WSJ, The Verge

Divorce Rate Down: A new analysis found the U.S. divorce rate dropped 18 percent from 2008 to 2016. It found Gen-X and Millennials are driving the new numbers because they're getting married later and are slower to split.
Read more: Yahoo, USA Today

Amazon's 4-Stars Store: Amazon is opening a first-of-its-kind brick-and-mortar store in New York's SoHo neighborhood called "4-star" -- since everything in the store will have at least a four star rating on the website.
Read more: Amazon, CNBC, TechCrunch

Facebook's VR Headset: Facebook showed off its latest virtual reality headset called the Oculus Quest. It's set to go on sale next spring. It's wireless and has advanced controls in an effort to make you feel like you're inside games and apps. Other companies have invested in VR as well, but will a mainstream audience ever go for it?
Read more: Fortune, CNET, TechCrunch

World University Rankings: The latest list shows the top two universities in the world are in the U.K., while seven out of the top ten are in the U.S. See the full list below:
Read more: THE

THING TO KNOW THURSDAY:
A Growing Trend for Wellness Building Certifications
Read more: International WELL Building Institute, NYT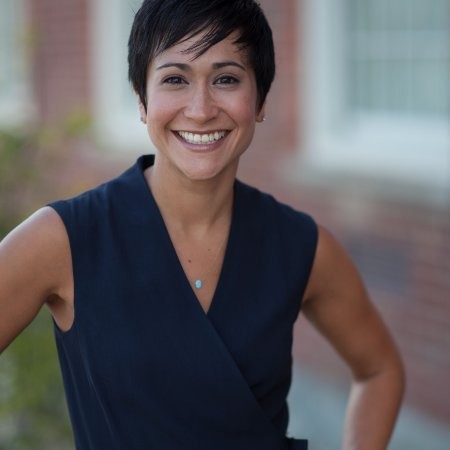 Interview with Rachel Gutte
Rachel Gutter is President of the International WELL Building Institute (IWBI), a public benefit corporation with a mission to improve human health and well-being through the built environment.
A widely sought after expert and inspiring speaker, Rachel's game-changing contributions to green building have been featured in The New York Times, The Washington Post, NPR, Parenting Magazine, FOX News, CNN, and in leading industry publications including Metropolis, Grist, and GreenBIZ. Rachel has also guest-edited Green Building & Design magazine.

Rachel has lectured at the Harvard School of Public Health's Center for Health and the Global Environment, Harvard University Kennedy School of Government, the University of Connecticut School of Business, and Tufts University.
© theNewsWorthy, Inc. 2018 | All Rights Reserved | Contact