Thursday, September 19th, 2019
Trump's Promise?, Zantac Concerns & Facebook Portal TV
(+ Talking Vaccines with Dr. Mike)
All the news you need in less than 10 min:
Today's episode is brought to you by www.Zola.com/newsworthy
Thanks to The NewsWorthy Insiders! Become one here: www.theNewsWorthy.com/insider
Story Summaries
All the news stories mentioned in today's episode are listed with links below, so you can spend as much -- or as little -- time as you want perusing the latest happenings...

LISTEN at 0:38 – Trump's Promise?:
The Washington Post cites sources who say a whistleblower has filed a complaint about a promise President Trump allegedly made to a foreign leader. The Intelligence Community Inspector General reportedly called the complaint "credible and of urgent concern" and is scheduled for a classified meeting with lawmakers today. The White House hasn't commented, and there's still a lot we don't know. Stay tuned.
Read more: The Washington Post

LISTEN at 1:31 – "Act of War" & New Nat'l Security Adviser:
U.S. Secretary of State Mike Pompeo called the attack on two major oil sites in Saudi Arabia "an act of war" while in Saudi Arabia for an emergency meeting. Saudi officials showed even more evidence that points to Iran, though Iran still denies any involvement. Also, Trump named his new national security adviser: Robert O'Brien. O'Brien is currently the State Department's chief hostage negotiator and will replace John Bolton, who left the administration last week.
Read more ("An Act of War"): FOX News, NYT, CNN, BBC, Al Jazeera
Read more (National Security Adviser): CBS News, Axios, NPR

LISTEN at 2:27 – Interest Rate Cut:
The Federal Reserve cut the interest rate again. It's down a quarter-percentage point to 1.75 percent. Though the Federal Reserve is independent, it's been facing some political pressure. President Trump has been telling the Fed to cut interest rates for awhile, but called the decision a "fail" for not going far enough.
Read more: WSJ, NYT, CNBC, AP, USA Today

LISTEN at 3:15 – California Emissions:
Tension between President Trump and California escalated over the state setting its own vehicle emissions standards. Trump plans to take that power away from the state in favor of one national standard, but California officials plan to fight it in court. The auto industry is caught in the middle, and some manufacturers have said they don't want Trump's more relaxed rules.
Read more: Vox, WSJ, NBC News, NPR

LISTEN at 4:03 – Zantac Concerns:
Both U.S. and European health regulators are now investigating if Zantac and related heartburn medications could contain a cancer-causing ingredient. Novartis says it'll stop distributing the generic version of Zantac as a precaution. It's not exactly a recall, but stores won't be carrying any new inventory until the FDA provides more direction.
Read more: CBS News, Reuters

LISTEN at 4:40 – Washington Monument Re-Opens:
After three years, the Washington Monument is reopening its doors. The 555-foot monument has been closed for years to replace an elevator, upgrade security and more. A ribbon cutting ceremony will be held today as Washington's tallest building opens to the public once again.
Read more: The Hill, Washington Post, CNN

LISTEN at 6:11 – Alexa Political Donations:
Amazon's Alexa is getting into politics. The voice assistant will donate to presidential candidates for you starting in October (up to $200). Alexa will also offer fast facts and "neutral, unbiased and nonpartisan information" about each of the candidates if you ask.
Read more: CNBC, USA Today

LISTEN at 6:42 – Amazon Cash:
Amazon is now offering a new way to pay for online orders: cash. You can make the purchase online and then go to a Western Union bank to hand over the money. Select "PayCode" at checkout to receive a code and 24 hours to pay for the items. It will make it easier for people who don't have a bank account or credit card, but Amazon says it's about giving all customers another payment option. Amazon also has Amazon Cash, which lets shoppers add money to a balance that can then be used to shop online.
Read more: Engadget, USA Today, CNET

LISTEN at 7:26 – Facebook's Portal TV:
Facebook is releasing a new gadget called Portal TV. The device lets users video chat from their televisions. It can also be used to watch Facebook shows, as well as some streaming services. Critics are worried about privacy. Portal TV will start shipping in November.
Read more: Reuters, The Verge, TechCrunch

LISTEN at 8:11 – Late-Night TV History:
Lilly Singh is making history as the first queer woman of color to get her own late-night talk show on a major network, and she's the first YouTube creator to get a job like this. A Little Late with Lilly Singh comes on at 1:35 a.m. EDT and will include sketches, lip syncing, musical covers, challenges and late night interview segments.
Read more: The Verge, Hollywood Reporter
Thing To Know Thursday
Vaccines & Misinformation
Read more: ABC News, CNN, The Washington Post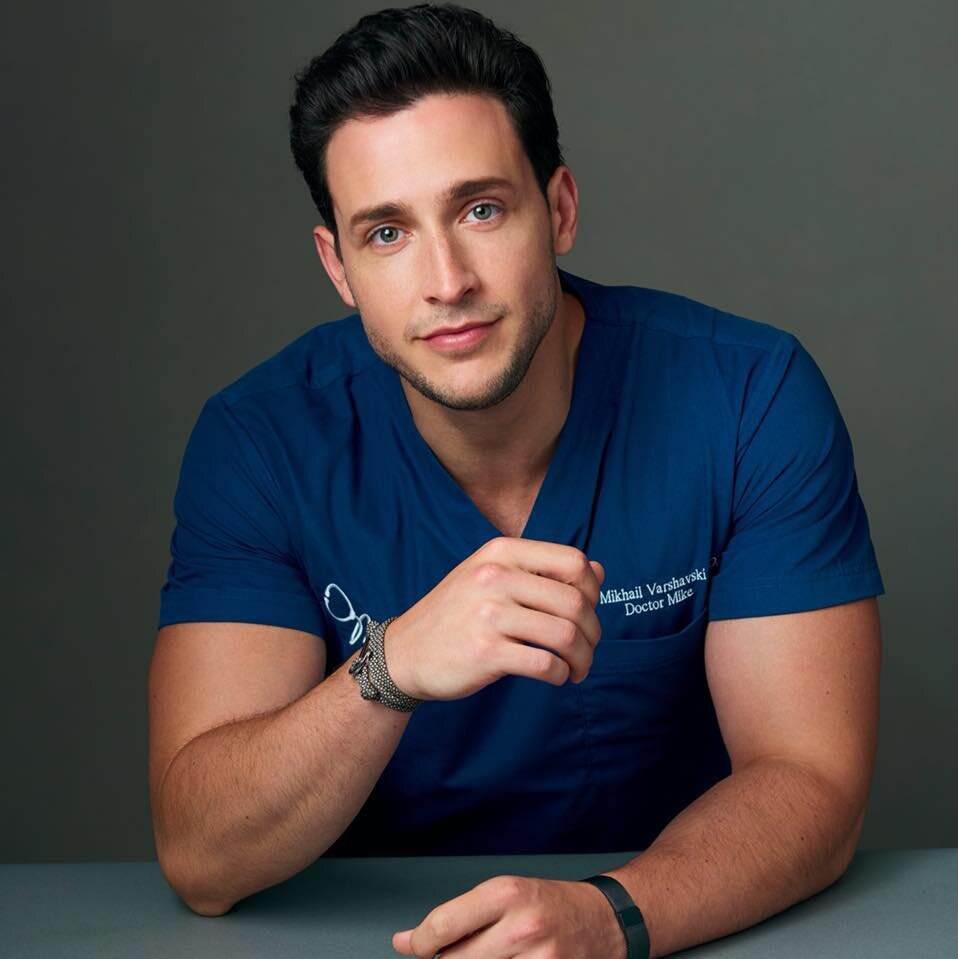 Today's guest: "Dr. Mike"
Dr. Mikhail "Mike" Varshavski D.O. is an actively practicing board certified family medicine doctor living in NYC. He's considered the top health and medicine influencer with more than 8 million online followers. His goal is to make the field of medicine relatable, understandable, and fun!
Follow him on YouTube and Instagram! You'll also find him on Snapchat/Twitter/Facebook @RealDoctorMike