Thursday, July 25th, 2019
Mueller Recap, Breast Implants Recall & Teen Beats Phelps Record
All the news you need in less than 10 min:
Today's episode is brought to you by Babbel and UTEP Connect.
And check out the Pantsuit Politics podcast.
Story Summaries
All the news stories mentioned in today's episode are listed with links below, so you can spend as much -- or as little -- time as you want perusing the latest happenings...
Mueller Testimony: Former Special Counsel Robert Mueller spent seven hours in two different House hearings. He spoke about his two-year investigation and his final written report. Mueller mostly stuck to the findings in his report (as he said he would). Reports say he refused to answer questions more than 200 times, and many of his answers were one-word confirmations of quotes from the written report. But both parties had their moments. Listen to today's episode for the full breakdown, or read more below.
Read more: AP, FOX News, NYT, Washington Post, NBC News, CNN

Puerto Rico Gov. Resigns: Puerto Rico's Governor Ricardo Rosselló announced his resignation last night after the legislature gave him an ultimatum to resign or get impeached. Rosselló says he'll work through August 2nd to ensure an orderly transition to Puerto Rico's Justice Secretary Wanda Vázquez, who will take his place as governor. Protesters called for Rosselló to leave office after vulgar messages were leaked.
Read more: AP, NBC News

N. Korea Missile Tests: North Korea fired two short-range missiles into the sea yesterday, according to the South Korean military. These are the first missile tests since President Trump paid a last-minute visit to the country's dictator last month.
Read more: NYT, ABC News

Breast Implant Recall: Some textured breast implants are being recalled because they may be causing a rare form of cancer. The implants are linked to nearly 500 cases worldwide.
Read more: CNN, USA Today, NYT

New Prosthetic Arm: Scientists have come up with a prosthetic arm that lets people feel touch again. A research team updated an existing prosthetic arm to mimic what happens in the brain and body that allows people to feel things. The technology is still limited, but researchers hope to get approval from the FDA to start testing the tech on more people.
Read more: Gizmodo, NPR

Facebook Fine: The Federal Trade Commission fined Facebook $5 billion, the largest amount the FTC has ever fined a tech company. Critics say the penalty isn't enough, as $5 billion is less than a tenth of the company's 2018 revenue. The FTC started investigating Facebook last year after it found out Cambridge Analytica got its hands on the personal info of millions of Facebook users. Facebook is also now required to start an independent privacy program and submit quarterly certifications.
Read more: CBS News, CNBC

AT&T Streaming Service: Though AT&T already has DirecTV Now, WatchTV and HBO Max, the company is adding another streaming service called AT&T TV. There aren't a lot of details about the service yet, but it will likely cost less than others. AT&T TV is planning a trial for later this year. AT&T also says HBO Max will eventually offer live TV, including sports. That service is set to be available next year.
Read more: CNET, The Verge

Swimming Record: A 19-year-old swimmer just beat Michael Phelps' record in the 200-meter butterfly. Phelps held that record for an unprecedented 18 years, but now Kristof Milak of Hungary has Phelps beat by .78 seconds.
Read more: People, CBS Sports

Olympic Medals: The 2020 Olympic medals were just unveiled. They're made from old gadgets. This will be the first year the medals are made 100 percent from recycled material. The 2020 Summer Olympics start one year from this week.
Read more: The Verge, Sports Illustrated
Thing To Know Thursday
"Deepfake" Videos
Read More: The Verge, SRI International, CBS Philly, The Guardian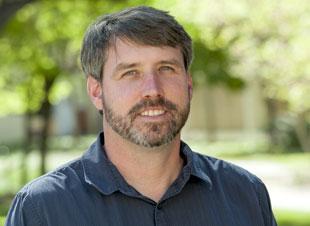 Today's guest: Aaron Lawson
Aaron Lawson, Ph.D., is Assistant Director of SRI International's Speech Technology and Research (STAR) Laboratory. His research interests include voice forensics and biometrics, language and speaker identification from speech, social media information extraction, noise robustness, and fielding systems.

At SRI, Lawson is the co-PI of the SAVI team for the DARPA MediFor program and is SRI transition lead for the DARPA RATS program. He currently leads the Human Language Technology project with JHU Applied Physics Lab, Forensic Speaker Recognition projects with the Federal Bureau of Investigation and transition efforts with the Navy and Special Operations Forces.