theNewsWorthy: Thursday, March 15th, 2018
ALL THE NEWS YOU NEED - IN ONE PLACE.
(in less than 10 minutes!)
Want more? I got you.
All the news stories mentioned in today's episode are listed with links below, so you can spend as much -- or as little -- time as you want perusing the latest happenings...
(Scroll down to read more about our Three Question Thursday guest)
Students Walkout: WSJ, The Washington Post, CNN, USA Today (Nickelodeon)
"March for Our Lives" Rally: The Hill
Larry Kudlow to be Trump's Top Economic Adviser: CNBC, AP
Conor Lamb Wins Special Election: NYT, FOX News
Equifax Exec Charged with Insider Trading: The Verge, CNBC
Theranos CEO Charged with Fraud: USA Today
Solar Storm Hits Earth: ABC News, Daily Mail, Space.com
Ikea + TaskRabbit: CNBC
American Idol, Katy Perry Controversial Kiss: E! News, NYT
THREE QUESTION THURSDAY:
Student Movement on Gun Violence
Read more:
How the Students Are Using Social Media: NYT
Emma Gonzalez Speech: CNN (video)
Student Walkouts (March 14th): WSJ, The Washington Post
"March for Our Lives" Rally (March 24th): March for Our Lives, The Hill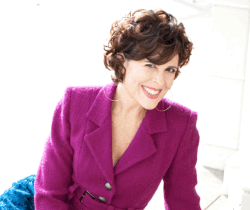 Susan Harrow is a world-renowned media coach and author of the best-selling book, Sell Yourself Without Selling Your Soul (HarperCollins). For 28 years she's helped clients shine on Oprah, CBS' 60 Minutes, The Today Show, Good Morning America, and in the New York Times, Inc., O, Parade, People, Vogue etc.
Currently, she's created a course called True Shield: Verbal Self-Defense For Girls that teaches young women 12-24 how to protect themselves in 10 of life's most difficult and dangerous situations that they'll likely encounter — and stay safe.
An email a day keeps the boring away.
Sign up for FREE to get episodes sent straight to your email inbox so you're always in-the-know:
© theNewsWorthy, Inc. 2018 | All Rights Reserved | Contact